WHAT IS FAMILY MEDIATION?
Mediation (also called Family Dispute Resolution) is a process where a family mediator works with you, assisting you to reach agreement after separation or divorce. 
This may include negotiating a parenting plan or orders or a family law property settlement.
WHY DO WE NEED A MEDIATOR?
It is true that many couples going through separation or divorce manage to reach agreement 'around the kitchen table'. 
However, communication has often deteriorated leading up to the end of a relationship or marriage.
That, coupled with the emotions around divorce and the end of a relationship, can make it really difficult to sit down together and have a positive discussion.
A family mediator is trained and experienced in assisting couples to work constructively together to come up with sensible solutions that work for your future.
Family Mediation can help you work through communication difficulties that have prevented you reaching a family law agreement on your own.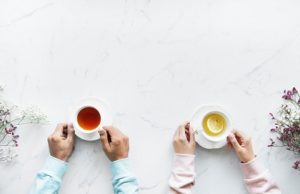 WHAT QUALIFICATIONS DOES A MEDIATOR HAVE?
All of the family law mediators on the Untying the Knot panel are Nationally Accredited Mediators or Registered Family Dispute Resolution Practitioners.  

To meet the strict requirements of these qualifications, family mediators must have a University degree in Law, Psychology or Social Work, complete an approved course and undergo a period of supervision and continuing professional education.
CAN THE MEDIATOR GIVE LEGAL ADVICE?
No.  While sometimes the mediator is also a qualified family lawyer, but they cannot give family law advice to either party. 
Your family law mediator is neutral and cannot give either of you legal advice.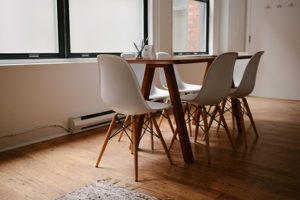 DO I HAVE TO ATTEND FAMILY MEDIATION?
Mediation is a voluntary process.  No-one can force you to attend.
However, the Family Law Act requires you to attend compulsory mediation (family dispute resolution) before you can make a parenting application to the Family Court for custody orders.
Family mediation is also a great way to resolve parenting issues, and minimise the impact of divorce on your children.
There are some exceptions to compulsory family dispute resolution, such as when there are issues like domestic violence or abuse
and a safe environment cannot be provided.
If you are worried about your safety attending family mediation, talk to us about a safety plan
and the security measures we have in place at our Brisbane, Sydney and Melbourne mediation rooms.

If you are uncertain about whether an exemption from compulsory family dispute resolution applies to you, contact us to discuss your situation.  
DO I NEED FAMILY LAW LEGAL ADVICE
OR A FAMILY LAWYER?
You can attend mediaton on your own. 
Our fixed fee packages include an option for parenting mediation without lawyers. 


However, our years of experience tell us that it is really important for you to have a specialist family lawyer
give you advice about family law property settlement and finances.

We've seen too many situations where people didn't have family law advice and the agreement reached at mediation
has not been within the range of what the Family Court will approve.

So, our fixed fee packages for family law property settlement matters include family law legal advice from a family law specialist.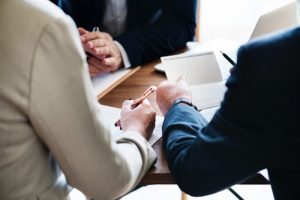 HOW MUCH DOES FAMILY MEDIATION COST?
The cost of your mediation will vary depending on your circumstances. 
However, Untying the Knot only offers fixed fee mediation.
We tailor a package to suit your individual circumstances, whether you want to work out a custody parenting plan or have a family business that needs to be factored into your family law property settlement.
Some of our packages are listed here so that you know up-front what costs to expect.
  We recommend booking a free Divorce Options Session to discuss your needs and we can then send you a quote for a fixed fee package.
HOW DO I PREPARE FOR FAMILY MEDIATION?
We will provide you with information, factsheets and a checklist to help you prepare.
Here's a list of practical tips clients also find helpful as well.
We're also happy to share with you some resources developed by our Canadian colleague,
Jacinta Gallant 
a highly regarded and experienced family law mediator.
Her website resources and videos like this one, are very helpful:
Family Law Blog – Recent Posts