It's been around since 1980 in the USA and Canada but I believe it's time for Parenting Co-ordination to become a widely accepted part of family law in Australia.
Too often children are the real casualties of a relationship breakdown. Parenting Co-ordination is increasingly being recognised internationally as an essential child-focused part of the family law process.
With over 20 years experience as a specialist family lawyer, I have seen the damage that can be done when children are exposed to ongoing conflict during or after family law proceedings. Conflict between parents during and after divorce or separation, can have poor future outcomes for children in terms of their education, social lives, health and future relationships.
What is the purpose of Parenting Co-ordination?
Parenting Co-ordination has the goal of assisting to transition from being former partners in dispute, to becoming effective co‑parents.  Importantly, we can help you focus on the best interests of children, rather than your anger towards each other.
This is achieved through various methods including education and communication strategies, and managing disagreements between you about the interpretation of your family law orders or parenting plans.
What's important is that Parenting Co-ordination can assist in case managing co-parenting after your orders have been made, rather than you returning to the Family Court to deal with breaches of family law orders or Contravention Applications. 
What sort of issues does Parenting Co-ordination help with?
Common disagreements between parents after family law orders are made are about things like changeover times, sharing children's items like clothing and school uniforms, decisions about activities for the children and organising swaps of weekends or other parenting time.
These sorts of things frequently cause parents conflict after family law orders or parenting plans have been made. Unless fixed, they can derail co-parenting and severely impact on your children's wellbeing.
What does the Parenting Co-ordinator do?
Ultimately, the Parenting Co-ordinator's goal is to assist you to communicate better with each other, with low conflict and without the need to call in lawyers, mediators or the Family Court.
The Parenting Co-ordinator works with both parents about the developmental needs of their children, the effects of the separation on family members, co-parenting and communication between parents.
The Parenting Co-ordinator also monitors parents' responsibilities and obligations under court orders or parenting plans, and help focus parents on the needs of their children, rather than arguing with the other parent.
How is Parenting Co-ordination different from Mediation or Family Dispute Resolution?
There are important differences between Parenting Co-ordination and Mediation or Family Dispute Resolution.
Parenting Co-ordination does not involve developing a parenting plan or changes to existing orders. Those matters are dealt with at Mediation or Family Dispute Resolution.
Also, where Mediation is confidential, the Parenting Co-ordination process, if it has been ordered by the Family Court or if you and the other parent agree, is a non-confidential process.  You are both held accountable for your behaviour to assist you to move from high conflict communication towards co-parenting.
By dealing with misunderstandings and filling in the 'gaps' in orders or parenting plans, Parenting Co-ordination reduces the need for ongoing involvement of lawyers about the interpretation of family law orders or parenting plans. This reduces legal fees.
What are the qualifications of Parenting Co-ordinators?
Parenting Co-ordinators must be qualified professionals (either a lawyer or social scientist) who have undertaken specialised training in Parenting Co-ordination. 
Parenting Co-ordinators are not an investigator, arbitrator, mediator, counsellor, lawyer, family report writer or family dispute resolution practitioner. So those professionals who have previously assisted in the separation process can't also become your family's Parenting Co-Ordinator.
How much does Parenting Co-ordination cost?
Parenting Co-ordination is usually conducted as a 90 minute session, once a month for a period of up to 2 years. The Parenting Co-ordination sessions I and my Untying the Knot colleagues conduct cost $275 (inc GST) per parent – far less than the hourly rate of a specialist family lawyer.
Australian families need to know that a Parenting Co-ordinator can assist them to move from a relationship of conflict, to a better co-parenting relationship.
We owe it to our children to ensure their own future lives are not adversely affected by their parents' relationship changes.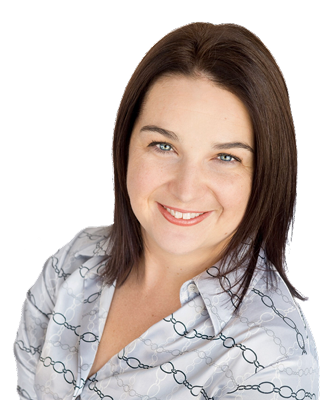 Jennifer Hetherington - Parenting Co-ordinator
Jennifer Hetherington is a member of our panel of Parenting Co-ordinators.
She offers parenting co-ordination in Brisbane, Sydney and online parenting co-ordination around Australia.